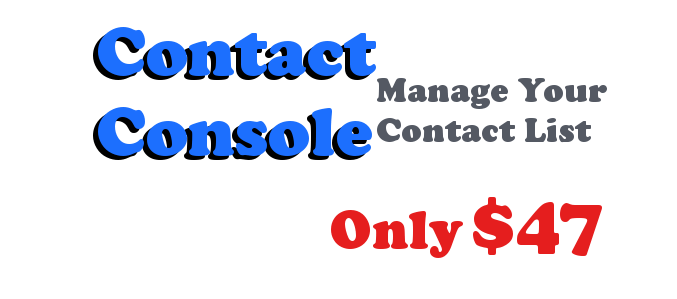 Use ByronServices.com Contact Console to collect all the contacts submitted to ByronServices.com plugins you use every day on your WordPress website. When you want to see the information, it is easily available for review!
Why do you want this plugin on your website?
You've always wanted a way to collect contact information for everyone who submits it to your website. This plugin integrates with other plugins offered here to keep that information local to your own website. This removes the need to integrate with your autoresponder to make contact information useful.
When your potential client visits your website they submit their contact information to Wheel of Life, Wheel of Life Pro, Life Assessment One, or Wheel of Life Assessment. ByronServices.com Contact Console collects that information and tucks it away where you can access it. You can export it in PDF, CSV and HTML formats. You can also print the output if needed for review.
Free updates for one year.
Renewals
$37 per year

Prices Subject to Change Without Notice