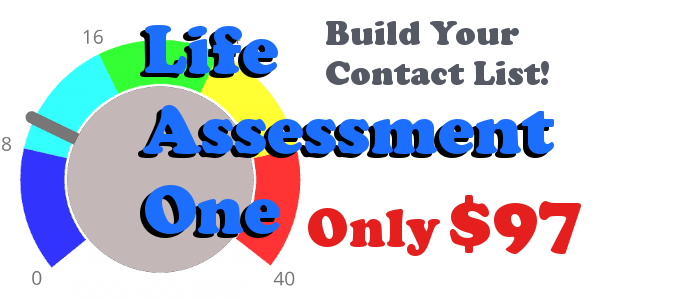 Life Assessment One WordPress Plugin Released!
It's been a very busy week. Developing new software sometimes takes more time than we expected.
But there is really GOOD news today!
If you've ever seen a great assessment, you need to check out this plugin in action:
Why do you want this plugin on your website?
Imagine your potential client visiting your website. They don't know you yet, but they're curious about what you offer. They land on your Life Assessment page and answer some simple questions. At the end of the Life Assessment, asks for their Name (required), their Email Address (required) and their Phone Number (optional) so you can send them their Life Assessment results. You can configure a really helpful Call to Action that appears in the report and also can appear on the Thank You page of the assessment.
The potential (or current) client receives your helpful recommendations and begins to form a connection with your products, programs and services. Imagine how useful it will be to have your potential clients added to your Autoresponder so you can continue to communicate with them. Can you see how valuable this capability is?